10 Everyday Eco-friendly Products You Can Find in Egypt
With the recent interest in combating pollution and reducing plastic waste in Egypt, individuals often wonder about the practical steps they can take in ensuring they do their part in the battle.
While Egypt is not the most advanced in terms of efficiently managing waste or providing a plethora of environment-friendly products, many would be surprised to know that the country does offer an increasing array of products in line with the lifestyle.
1. Bamboo Brushes
Commercial toothbrushes blatantly make use of plastic, with the electric ones making use of both plastic and batterie which are even more harmful as they release toxins. A good viable alternative are bamboo brushes since the product is wholly organic, biodegradable and easy to recycle.
Bamboo, a grass most known to be in China, regenerates naturally with minimal use of water and without sparking the need for deforestation.
They can be found mostly at online stores in Egypt, such as UrbanEarthlings and Go Natural by Sarah.
The Body Shop (Egypt) also has a line of bamboo hair brushes and combs.
2. Re-usable pads
Sparking slightly discomfort in men and being the most widely used product for menstruation, disposable sanitary pads are ubuitious in the developing world.
The most commercial ones are lined with plastic. One eco-friendly alternative is a reusable cloth pad, similar to the plastic ones. Usually, these they need to be re-washed thoroughly in cold water prior to be adding to the laundry cycle. prior to reuse and they absorb just as well as the generic pads. It is a cost efficient option as well.
These can also be found in online stores in Egypt, again, at Ubuy Egypt and again at Go Natural by Sarah.
3. Menstrual cup
A controversial product for many, the diva cup is alternative to tampons and menstruation pads.
It's a cup that is inserted in the vagina; it catches the flow of blood but then is emptied, cleaned and reinserted.
On average, a cup can stay with a woman for years, but due to 'virginity breakage' fears in the Middle Est, the cup has only gained popularity recently and mostly amongst married women. Nonetheless, the menstrual cups cut out on excessive waste and is still an efficient, and long-term cheaper option to one-time use period products.
In Egypt, it is sold on Ubuy, Menstrual Cup and More, and OrganiCup Egypt.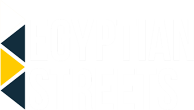 ---